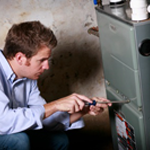 Repair Service Hotline: (941) 231-5042
At Green Cooling Solutions, we understand the discomfort and inconvenience a malfunctioning air conditioning system can bring to your home or business in our hot, humid, Sarasota Florida climate
As your reliable, trusted, AC repair provider, we are dedicated to restoring your comfort swiftly and efficiently. With our commitment to excellence and a 5-star reputation, we are your trusted partner for all your cooling needs.
Why Choose Green Cooling Solutions for AC Repair?
Expertise and Experience: With years of industry experience, our skilled technicians are equipped to handle a wide range of AC repair issues. From minor glitches to complex system malfunctions, we have seen it all and possess the knowledge to tackle any challenge.

Prompt and Professional Service: We understand the urgency of a malfunctioning AC system, especially during the scorching heat. Our team responds promptly to your service requests, ensuring that your comfort is restored as quickly as possible. As a matter of fact, 99% of our service requests are performed the same day!

5-Star Reputation: Our consistent 5-star customer ratings are a testament to the quality of our service and our honesty. We take immense pride in delivering exceptional results that exceed our customers' expectations. When you choose Green Cooling Solutions, you're choosing the best!

Transparent Pricing: We believe in honesty and transparency. Our pricing is fair and competitive, without any hidden fees. You'll know exactly what you're paying for before we start any repair work.

Professionalism: Our technicians are not only skilled but also uphold the highest standards of professionalism. They arrive on time, well-trained, uniformed and always ensure a clean work area while in your home.
Our AC Repair Services:
Comprehensive Diagnostics: Our experts conduct thorough diagnostics to pinpoint the exact issue with your AC system. This approach ensures accurate repairs and prevents unnecessary costs.

Precision Repairs: Whether it's a faulty compressor, refrigerant leak, electrical malfunction, or any other problem, our technicians are equipped with the tools and knowledge to perform precise repairs that stand the test of time.

Preventive Maintenance: Don't wait for a breakdown to address AC issues. Our preventive maintenance services help identify potential problems before they escalate, saving you from costly repairs and ensuring your system's longevity.

365 Days a Year, Emergency Service: AC problems can arise at any time. That's why we repair service every day of the year including Christmas Day and the Fourth of July!

Energy Efficiency Solutions: A well-maintained AC system operates efficiently, saving you money on energy bills. Our technicians can optimize your system's performance to maximize energy efficiency.
Experience the Green Cooling Solutions Difference
When you partner with Green Cooling Solutions, you're choosing a company dedicated to excellence, professionalism, and your absolute comfort. With a 5-star reputation and a commitment to quality, we are your go-to destination for all your AC repair needs. Contact us today to schedule your service and experience the difference firsthand. Stay cool, stay comfortable by calling Green Cooling Solutions!