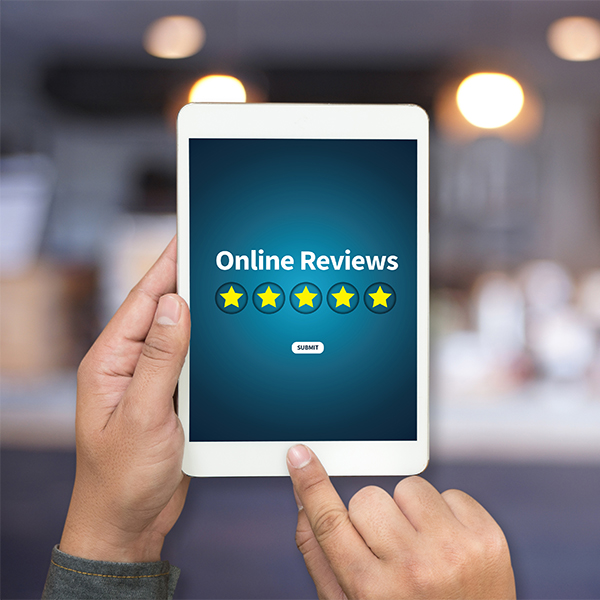 At Green Cooling Solutions we strive for 100% satisfaction in everything we do. We value your opinion and invite you to tell us and others about your experience with us. Please take a few moments to tell us what you think by leaving us a review here on our website or on any of these popular review sites or social networks.
Read what other customers have said about us.

All trademarks or brands on this page are registered by their respective owner and are not affiliated with our company, nor do they endorse or sponsor our products or services.
Reviews of
Green Cooling Solutions
(Based on 10 rated reviews)
22-Sep-2023
Product or service reviewed: Installation
Although our AC unit was only 3 years old, it had a smell when it came on and it was unsightly, as you can see in the pictures. The company that installed the unit in 2019 did a poor job. The unit was backed up to the mobile home wall and foam was used to seal the space, see below. We called Green Cooling and they gave us a fair price to replace the ductwork, secure the unit to the correct size concrete pad, move it to the correct distance from the house and shroud the space. We are very happy with the results. The guys that were here were so nice and personable. They did a great job and we are happy with the service.
22-Sep-2023
Product or service reviewed: Installation
Called to get a quote and Michael came the next day and provided a written scope of work and quote. Pricing was competitive but what attracted us was the overall professionalism and attention to detail. Gassed up our old unit to give us relief until the install date. Installers arrived on time and were very polite and professional. They threw in a humidistat and surge protectors. Michael came back to commission the system and calculate the efficiency. The new unit is much quieter inside and out and we are very happy with the services we received.
15-Sep-2023
Product or service reviewed: New AC
I cannot say enough good things about this company. Starting with Doug , who saved me over 2 weekends to the company who gave me a wonderful deal and now to Javier, Mayko, and Julian who put in the new equipment. All 5 stars. So nice and very polite. They clean up after themselves! I truly feel lucky that I found this company.
12-Sep-2023
Product or service reviewed: Service Call
Tonight (Saturday night) our air conditioner stopped working. I called Green Cooling Solutions and somebody answered the phone right away. Not only that, I had a technician at my house in less than an hour.When the air condition tech arrived he was very nice. He was very efficient and explained everything that he was checking. In a very short time the technician knew exactly what was wrong with our air conditioner. He I had the parts to fix the air conditioner condenser on the spot (that's what was wrong with it)!I was so impressed by the professionalism and politeness of the AC tech. I definitely would recommend this company to anybody. If anything ever goes wrong with my air conditioner I will be calling them back. The name of our tech was Vincent Notarianni. Fantastic guy!
12-Sep-2023
Product or service reviewed: Installation
I recently had my A/C system replaced, and was very impressed with this company, the people and service. It started with Michelle, who was my first point of contact when calling to inquire about services and appointments. She was very knowledgeable, pleasant and professional. I then met Mike (the owner), for my consultation, options and pricing. He definitely knows his business, laid out my options, shared his thoughts on efficiency and systems, while providing NO pressure or urgency. On the day of my install, Mike arrived with the three men to do the job, each more pleasant and polite than the other. They were so respectful, very professional and worked well together, despite the over 100 degree temperatures they were in while working in the attic. I could not have asked for more, am super happy with my decision to hire this company, and would highly recommend them for your cooling/heating needs.
09-Sep-2023
Product or service reviewed: Installation
The service provided by Green Cooling Solutions was SUPERIOR from start to finish. Mike Turner responded immediately to my reach out for a review and possible proposal. Chris Cacciatore, Comfort Advisor, REALLY LISTENED to what my needs were, as I was being proactive about replacing an aging HVAC system. Typically, Salespeople tend to TELL rather than listen. That was what made me feel great about choosing GREEN COOLING SOLUTIONS! It was a custom solution for me!The installation was flawlessly executed by a team lead by Javier along with Jordan & Mayo. They were professional, tidy and worked extremely well together.I couldn't be happier with my new HVAC system, and now I don't have to worry about my old unit breaking down on the hottest day of the summer.Thank You Mike & Chris for leading a first class team in the HVAC business in Manasota! I highly recommend using GREEN COOLING SOLUTIONS!!Plus, they completed the Product Registration for me. No company has ever dob that for me!
09-Sep-2023
Product or service reviewed: Maintenance
Our AC stopped blowing cool air and they came same day to check out the system! They diagnosed the problem quickly and had a replacement part on hand. Alex the technician was so polite and professional! The AC was back online in less than an hour from their arrival and we are VERY HAPPY with the service. They will be our go-to AC repair service moving forward!!!
09-Sep-2023
Product or service reviewed: Service Call
I just moved to Sarasota and bought a condo that had a newer air/heat unit that was installed by Green Cooling Solutions in 2019. I woke up to find a small leak around the air handle, I called in for a service call and in just a short turn around time a technician was looking at my unit and it was a pipe problem from the condo above me. Thank you to the service tech and Green for your honesty and knowledge because my maintenance man for our association did not want to pay for a plumber to fix the problem and my Green technician stood behind me with his knowledge and proved that it was a condominium issue! Go Green.!! retired and fixed income this meant a lot to me in this crazy world Thank you Green Solutions!
08-Sep-2023
Product or service reviewed: Service Call
The technician arrived within the appointed service window, and was very polite and professional. He was thorough in his maintenance of our AC system. He took his time and was cautious with our stacked drainline to properly clear it. I feel confident that my AC system (which is old) was cared for based on its individual needs and not a cookie cutter approach. Thank you for your great service and professional team!
08-Sep-2023
Product or service reviewed: Maintenance
Erick G. the Technician did a great job for our first experience with using Green Cooling Solutions for HVAC maintenance services. He provided some tips to keeping our system clean and identified a problem with our installation that was done a year ago. Lastly, he installed a UV light after going over the options for placement and what would be best for our home.I highly recommend giving Green Cooling Solutions an opportunity to be your HVAC services provider!